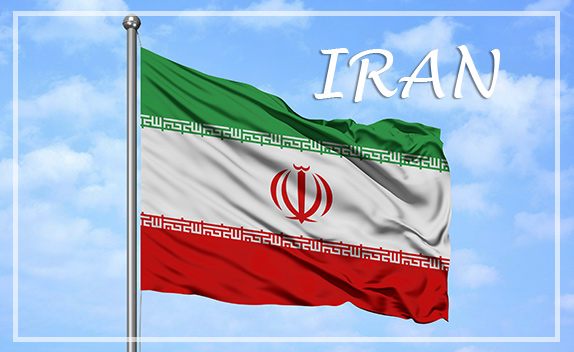 IRAN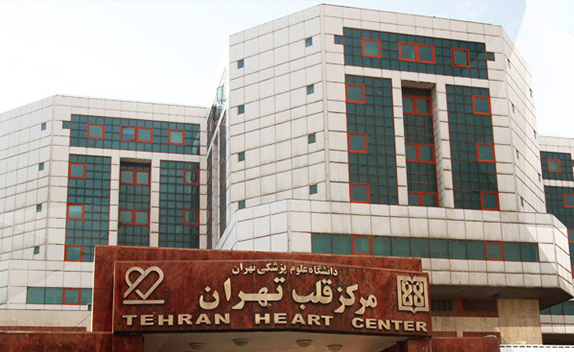 Tehran Heart Center
Opened in 2001
The area is 17,000 square meters with 500 fixed and active beds among which 250 beds are equipped with a heart monitoring device and contains:
4 General wards
4 CCU wards
Emergency
2 Open heart ICU wards
2 POST ICU Ward
Cath lab
Resuscitation ward
VIP patients' ward
Research ward
VIP lip coat and resuscitation and patient ward
Cath lab also includes angiography, radiology, laboratory and physiotherapy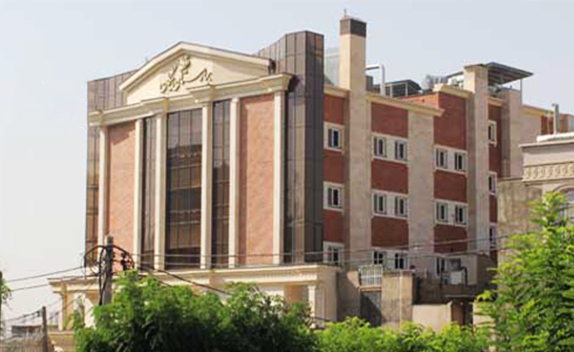 Tehran Nikan Hospital
opened in 2001 and contains:
Special wards of Post Cath, NICU, ICU-OH, CCU and ICU
2 ICU wards including 16 active beds with ICU equipment which has a ICU-OH ward by 6 active beds.
6 inpatient wards and surgery rooms which include angiography, a central surgery room, CSSD and Childbirth block.
Outpatient wards including emergency, gastroenterology and scope and specialized and subspecialty clinics and dialysis.
Para clinics: Laboratory and Pathology, MRI, Community Imaging Center, Nuclear Medicine, Bone Density Measurement, Physiotherapy and Auditory care ward.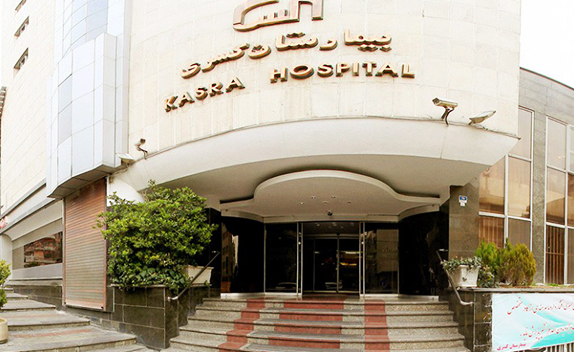 Tehran Kasra Hospital

Kasra Hospital was established in 2000 and has 300 active beds, which include the following sections:
CCU
Special Heart Care
ICU-G
Nuclear Medicine
ICU-OH
Radiography
Stone crusher
Heart ward
Hemodialysis
Internal ward
Surgery ward
Audiometry and Hearing Aid Clinic
Laser and hair implant
Children's ward
Obstetrics and Gynecology
Neonatal ward
NICU
Post Cath
Emergency
Angiography ward
PICU
Kasra Hospital has signed a contract with TabibTrip Medical Company and is ready to offer services to dear customers.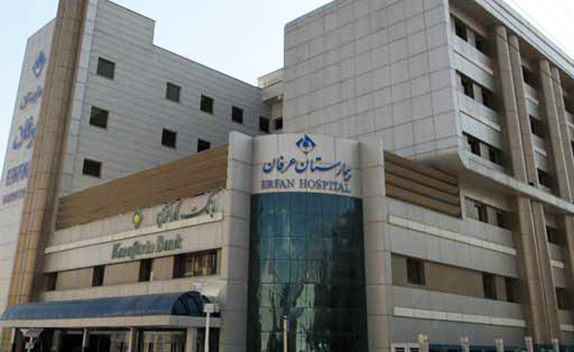 Tehran Erfan Hospital

Erfan Hospital is a private specialty and subspecialty hospital established on 03.03.2007, to provide advanced health, treatment and medical services based on human values and dignity. This hospital, enjoys 180 active beds ordered in one-bed and two-bed rooms and the intensive care units. It is constructed in a site with an area of 4480 square meter with 20,000 square meter of constructed area in 9 floors. Erfan is one of the best equipped hospitals in Iran, established in accordance with the latest hospital standards, and designed and constructed as a general hospital, enjoying well equipped operation rooms for all specialty and subspecialty fields. The presence of prominent professors, experienced doctors and committed personnel, has made this hospital the best private hospital in Iran in the hearts and minds of the patients.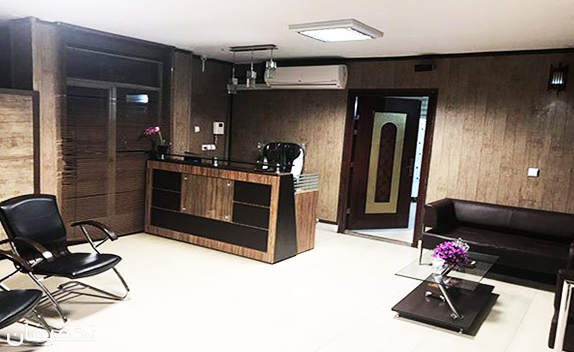 Rosha Beauty Clinic

Rosha Beauty Clinic is licensed by the Ministry of Health of Iran and has a specialized license for cosmetic services and offers beauty services and treatments.
It's services include abdominoplasty, mammoplasty, lipomatic surgery, blenoroplasty, rhinoplasty, breast and hip prosthesis, and non-invasive services including gel injections, hair and eyebrow implants, removal of moles and skin
appendages, hypo therapy, bridal therapy, removal of stain and freckles and Varicose veins.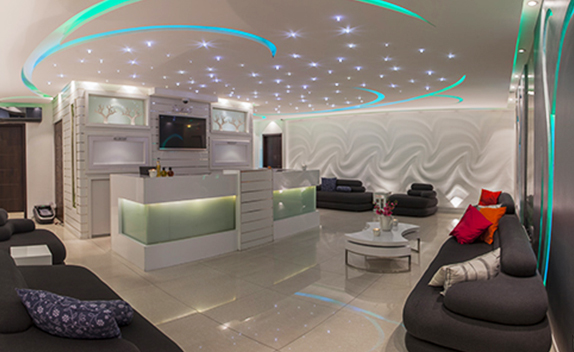 Iranian Beauty Clinic

For more than a decade, the Iranian Clinic has been one of the most complete and prominent centers for skin, hair, beauty, laser and slimming in the country and offered its services differently from other competitors.
This clinic offers its services with the best equipment and new technologies to bring beauty and slimming for you according to Ministry of Health together with the FDA standards.
We've teamed up with some of the most experienced cosmetologists to help you get your idea across.
Receiving quality certificates from France LPG, Italy STORZ and BAERRA Switzerland companies confirms this claim.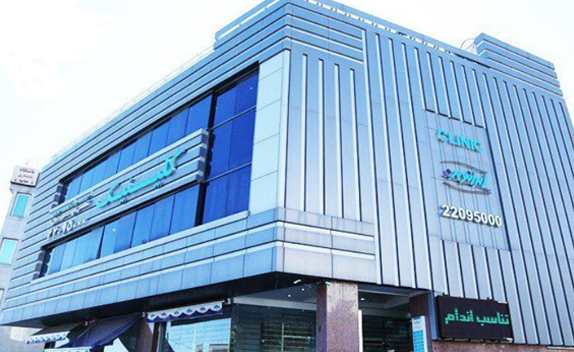 Iran Novin Clinic

Hair clinic, specialized hair transplant clinic and dermatology clinic of Iran Novin are officially licensed by the Ministry of Health with the most up-to-date technology and latest methods in the service of our compatriots.
Also, this clinic (Hair Clinic, Dermatology Clinic of Iran Novin) with its 4 year experience and utilizing the most experienced and prominent medical specialists and staff in the fields of hair transplantation, rejuvenation and laser, fitness, cosmetic surgery, as a leading and Authentic operates in Iran and the Middle East.
This complex is staffed by medical staff, specialist and administrative practitioners and marketing from advertising to sales, etc. In two large, separate clinics, we are proud to provide you with credentials providing the services you need to achieve what is your ideal.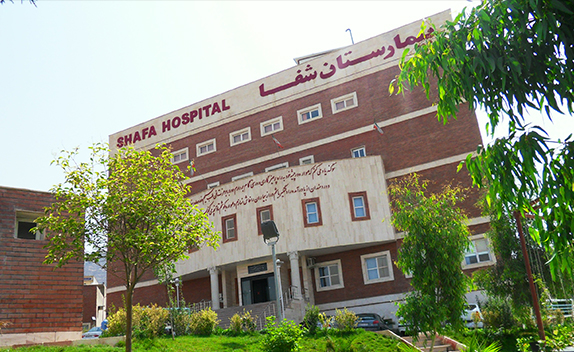 Tabriz Shafa Hospital
Shafa Medical Group Hospital is the first private hospital in the big city of Tabriz which started its activities in 1348 with the participation of the most renowned physicians of this city, Aria. During its 43 years of operation, the center has benefited from the specialized services of its medical team and is remembered for its goodness. There are also well-known groups of specialists and surgeons in various fields of medicine such as gynecologists, general surgeons, orthopedics, urology, neurosurgery, otorhinolaryngology, thoracic surgery, plastic surgery, vascular surgery and internal medicine. The heart and inner brain and nerves work at the hospital.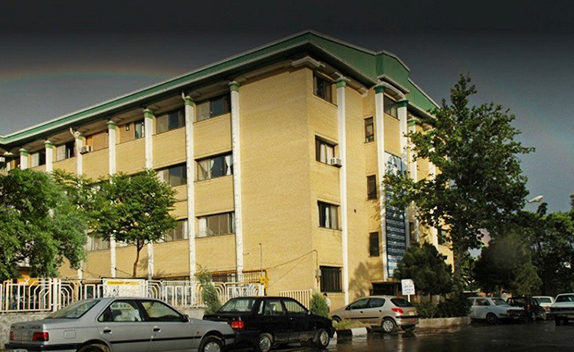 Mashhad Sina Hospital

Sina Private Hospital and Maternity with a capacity of 128 active beds open for giving service and 11 surgical fields, located in downtown Mashhad, provides highly qualified healthcare and treatment services by applying a group of expertise and experienced staff and modern medical equipment.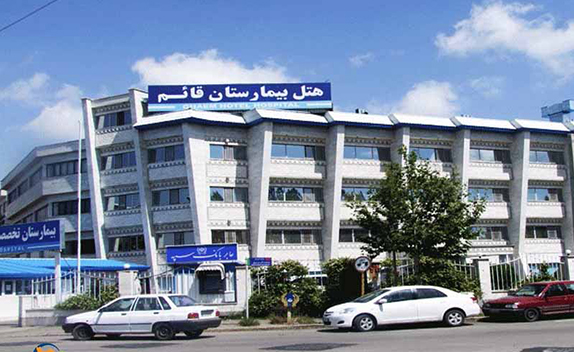 Ardabil Gaem Hospital

Ghaem Ardebil Hospital Hotel with the most up-to-date equipment in the world with specialized and specialized areas of Surgery, Internal Medicine, Gynecology, Pediatrics, Infants, NICU, ICU, CCU, Emergency, Clinic, Pharmacy and Radiology The hotel began at the country's hospital.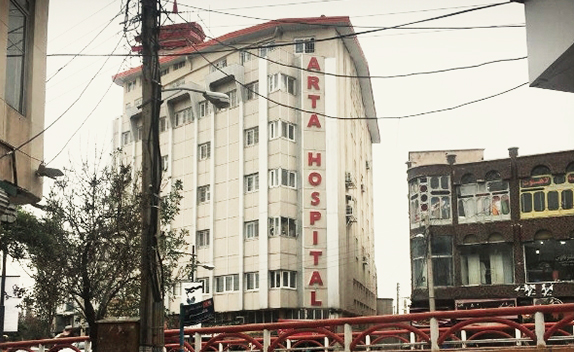 Ardabil Arta Private Hospital

This hospital is located in the city of Ardabil and is a private hospital – a medical facility established in 1993 with a capacity of 100 permanent beds, and currently has 62 beds. The specialties in this hospital include: Internal, Surgical, Children, CCU System Launch HIS at Arta Hospital Ardabil Hospital Management Information System (HIS) was installed in Arta Hospital in April 2013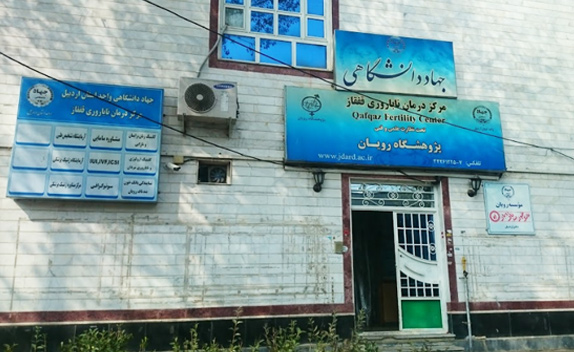 Caucasian Infertility Treatment Center
The center utilizes the latest scientific methods and up-to-date facilities, equipment, and expertise of specialized reproductive services including microinjection (ICSI), in vitro fertilization (IVF), frozen embryo transfer, fetal maintenance, sperm and oocyte, Intrauterine insemination (IUI) as well as the PRP procedure for the treatment of recurrent implantation failure and sex determination are specialized.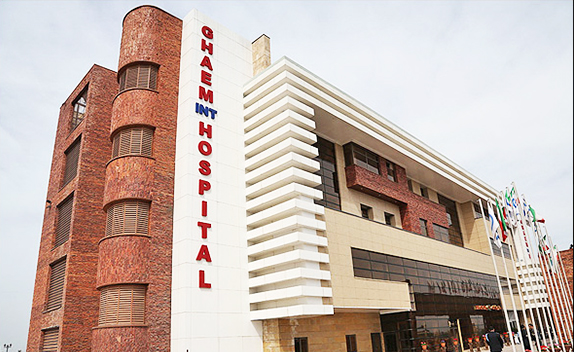 Rasht Gaem Hospital

Founders of this huge therapeutic
project, with the purpose of improving the quality of healthcare services provided to national and international patients, have done their best so that by observing the world's top standards in constructing the said complex and equipping it with
state-of-the-art technologies and
competent specialized human resources, they could introduce it as a top.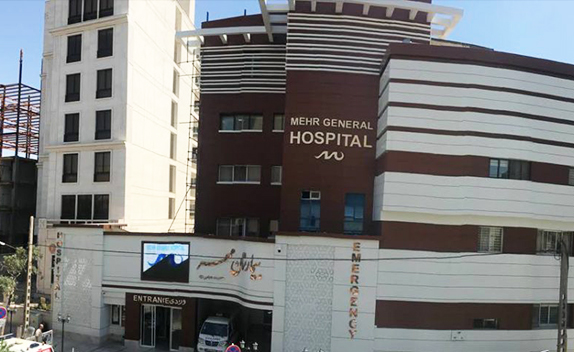 Mashhad Mehr General Hospital


Mehr Hospital was established in 1982.
We believe that our ability to deliver the best health care is made possible through the team of highly trained, dedicated and committed professionals within our medical, nursing and clinical services here at the Mehr Hospital.
The hospital offers a 180 acute in- patient bed facility, a well- equipped 5 bed emergency ,4 ICU bed , 8 CCU bed ,10 OHICU and 6 NICU bed. We also provide sub- specialty care for more than 2000 patients monthly. Mehr Hospital has launched new state of the heart facilities, which carry out Angiography Angioplasty,open heart and Laparoscopic procedures. Our hospital services and facilities are open to all nationalities that reside in IRAN irrespective of race, color or creed.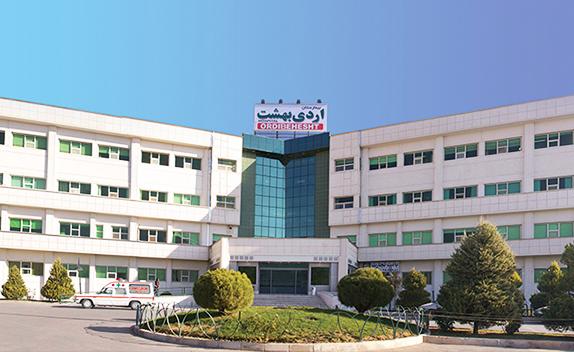 Ordibehesht

Specialty

Hospital (Shiraz)

Ordi Behesht hospital has been built with the help of many famous prroffessors and experts in Shiraz Medical Sciences with an area of 22000 mm2, 10000 mm2 Foundation and 100bed capacity which started operation on summer 1382(2003). The hospital is in a green and beautiful region in Chamran Blvd. first bricks were put together about 1987, when Ordi Behehht team gathered and decided to build a hospital, benefiting from modernest sicence and medical standard devices and facilities. All members of the group were among the best-known, proffessors and medicions; whose main goal serving people.
Ordi Behesht hospital has Iso9001-2008 standards and child-frinedly certificate.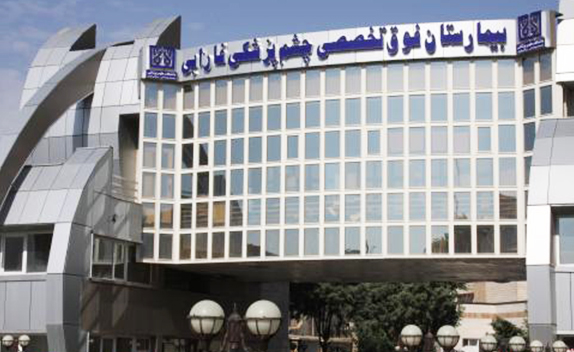 Tehran Farabi Eye Hospital

Founded in 1930 by Dr. M. GH. Shams, Farabi Comprehensive Center of Excellence in Ophthalmology (FCCEO) is the largest and the most productive eye care facility in Iran and the region. The high aptitude of Farabi ophthalmologists, expert diagnostic capabilities, multispecialty coordinated care and access to the latest treatment and research are the main reasons patients choose Farabi to receive the best eye care for themselves and their families.
Farabi International Patient Department (IPD) has four separate rooms equipped with full monitoring for patient care, complete facilities, and communication equipment such as high-speed Internet, TV, separate wash room, etc.
All the personnel at IPD are able to communicate in English and Arabic. Attendings are available 24 hours a day to supervise patients' ophthalmic course of treatment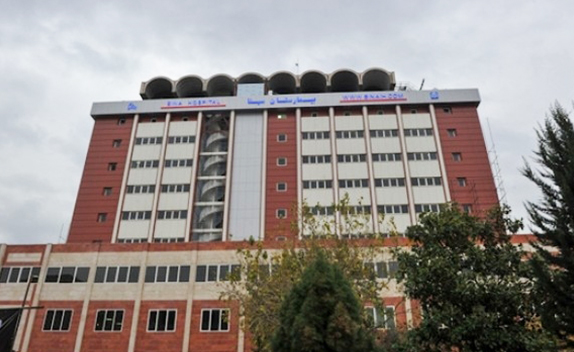 Tehran Sina Hospital
Established in 1940, today Sina Specialized and Subspecialty Hospital considered as one of the largest educational, training and medical centers of Tehran University of Medical Sciences with the experience of 140 years from its establishment and with 977 active beds.
This center is attended by 103 faculty members and has employed 1089 experienced staff with the aim of providing the most desirable services in the fields of education, research and treatment.
Medical services that can be provided to the patients of this center includes :
Vascular and endocular surgeries
General
Orthopedic
Spinal cord subspecialty surgery
knee subspecialty surgery
Hand restoration surgery
Laparotomy surgery
Laparoscopy surgery
Breast disease surgery
Maxillofacial surgery
Plastic surgery
Urology and transplantation surgery
Neurosurgery
obesity surgery
There are several devices and treatments for local weight loss, each of which gradually and without the need for surgery or rest period causes local weight loss.


Treatment and internal services include:
Cardiology
Nephrology
Gastrointestine
Neurology
Endocrinology
Rheumatology
Infectious Diseases
Oncology
MS
Lung
Endocrinology
Hypophyses
Pain Clinic,
Sports Medicine
Nutrition and Diet Therapy
Acupuncture
Paraclinical Services include:
Radiology (spiral CT scan, multislice CT scan, MRI, sonography, Color doppler ultrasound, digital mammography, digital radiography)
Nuclear medicine
Physiotherapy
Laboratory
Pathology
Bone Densitometry
Exercise test
Echocardiography
Holter monitor
Electrodiagnostic testing
Angiography
EEG monitoring
Cath Lab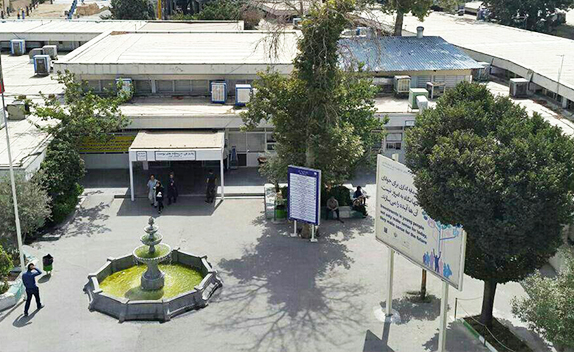 Razi Specialty Hospital(Tehran)

The hospital specializes in dermatology and is a subspecialty hospital for the treatment of skin diseases.
It has 72 active beds,
Women's inpatient wards, men's skin, general surgery and reconstructive surgery, plastic surgery and emergency ward.
It also has wards for operating room, skin emergency and skin operating room, chemotherapy under the supervision of the emergency, and Para clinical wards, which including pathology and radiology laboratories, pharmacies, and videography.
Clinical wards including Emergency clinic, pemphigus clinic, ENT treatment and General Surgery, Restorative Surgery and tumor Clinic, Laser and Poe therapy Clinic, Infectious Diseases, Sexually Transmitted Infections and AIDS clinic, Dentistry, Psychiatry, Follow-up and Diphen Cyprone Beauty.
It is the only subspecialty dermatology hospital in Iran.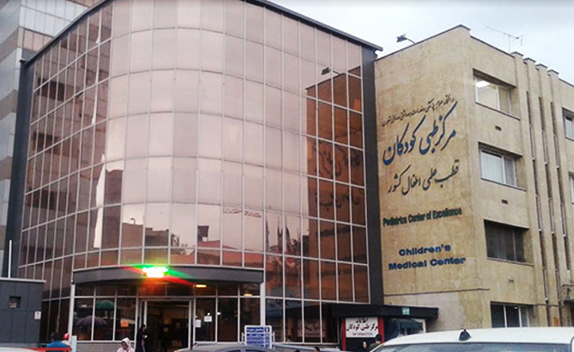 Tehran Children's Medical Center
This center was established in 1958 and in the design of this center, the map of Canadian, American and Swiss children's hospitals has not been taken as a model.
The number of active beds of this center is 290. Specialized and sub-specialized clinics for pediatric medical centers includes:
Emergency
pediatric internal disease
Orthopedy
Neurology
Oncology
Psychiatry
Nephrology
Cardiology
Gastrointestine
Rheumatology
Asthma and allergy
Immunonogenic
Endocrinology
surgery
Neonatal
infectious surgery
Neurosurgery
Pulmonary
Maxillofacial surgery
Ear, nose and throat
PKU
Cardio surgery
Dentistry
Special metabolic dentistry
It also includes these diagnostic tests:
Echocardiography (EEG)
Holter monitoring
ECG
SEP
VEP
ABR
NCV
EMG
Ecocanter

Skin test
Spirometry
Vaccinations
Audiometry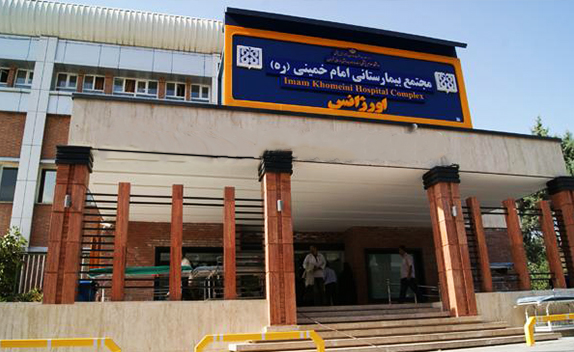 Imam Khomeini Hospital Complex
This medical center contains four health-medical centers that Imam Khomeini hospital contains more than 600 beds, Vali-e-Asr Hospital has more than 350 beds and Cancer institute has more than 200 beds and an imaging center.
Imam Khomeini Hospital is the main building and along with several research centers, including the Neurological Diseases Research Center, the AIDS Research Center, the Cancer Research Center, the Spinal Cord Injury Research Center, the Breastfeeding Research Center, the Reproductive Health Center, and the Research Center of the mother, fetus, and infant, the Cancer Research Center for Genital and Urinary Diseases, the Center for Invasive Radiology Research, the Center for Research in Medical Science and Technology and the Organ and Transplant Products Bank.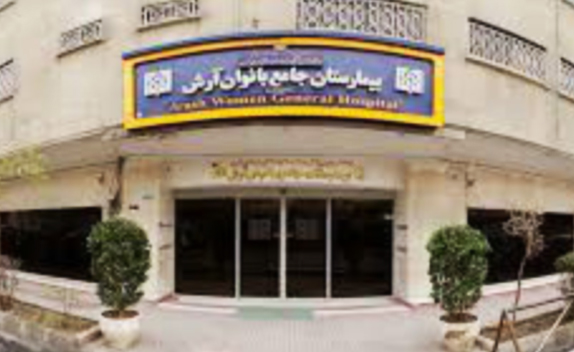 Arash Women Hospital
At Arash Women Hospital, we provide care in settings from hospitals to even your own home. all so you get the right care, at the right plase, at the right time.