İRAN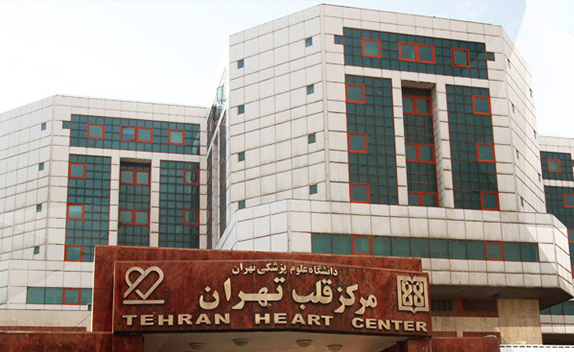 Tehran Heart Center
THC was inaugurated in 2001. Having 460 inpatient beds, this center is one of the best-equipped diagnostic and therapeutic cardiology centers in the region. Full time specialists of the center who are among the best in their field and well-trained nursing staff provide patients with efficient medical services. During the past ten years more than 1133162 outpatient visits are made, 179312 patients are hospitalized, and over than 41343 open heart surgeries are performed. There have also been 120561 cases of coronary angiographies, pacemaker implantations, EPS and ablation in addition to 259830 echocardiography cases. Keeping up to date with medical sciences and using state-of-the-art medical equipment, we offer comprehensive services to patients.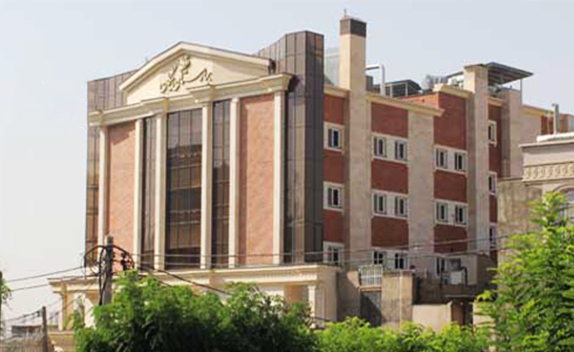 Tehran Nikan Hospital
From 1990s, costumer – oriented and patient – centered approach along with increase in quality of health service became the policy of health system of our country. This new and modern approach; in which the patient, the personnel, and the medical staff as well as the client were considered the center of services, attracted so many managers and became the basis for costumer –oriented culture in hospitals. But lack of sources, strict and tough rules and bureaucratic structure of state hospitals made it really hard to train the medical staff and administrate such an approach. In the meantime some physicians and managers of Milad Hospital who had experienced such a system and confirmly believed in administrating this system decided to found a hospital, a hospital in which a patient is considered as a member of their family and will receive kind, different, and compassionate services. They found a hospital on a basis of tenderness for society, colleagues and patients and named it 'Nikan. They bought the field of the hospital in the year 2005 and the construction lasted till 2010. On Jun , 27th , 2011 ; which was prophet Muhammad's First Revelation, the hospital was opened to ease the patient's pain.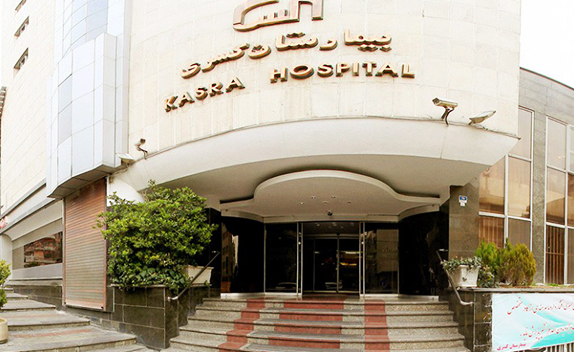 Tehran Kasra Hospital
This pioneering Hospital in the context of the public health care and the provision of the best services for the domestic and foreign clients has reached the highest status according to the guidelines and validation.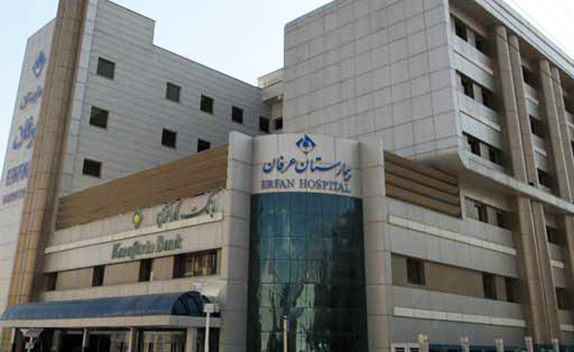 Tehran Erfan Hospital
Erfan Hospital is a private specialty and subspecialty hospital established on 03.03.2007, to provide advanced health, treatment and medical services based on human values and dignity. This hospital, enjoys 180 active beds ordered in one-bed and two-bed rooms and the intensive care units. It is constructed in a site with an area of 4480 square meter with 20,000 square meter of constructed area in 9 floors. Erfan is one of the best equipped hospitals in Iran, established in accordance with the latest hospital standards, and designed and constructed as a general hospital, enjoying well equipped operation rooms for all specialty and subspecialty fields. The presence of prominent professors, experienced doctors and committed personnel, has made this hospital the best private hospital in Iran in the hearts and minds of the patients.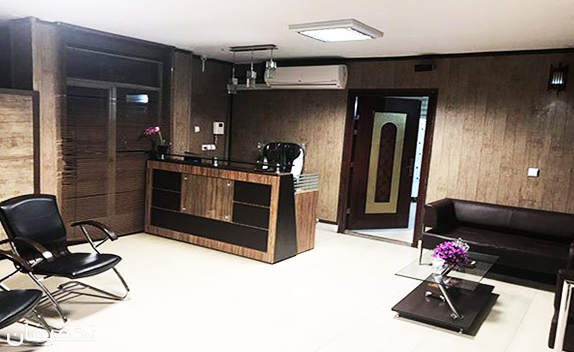 Rosha Beauty Clinic
Abdominoplasty, Mammoplasty, Lipomatic, Blepharoplasty, Rhinoplasty, Filler & Botox injection, Hair and eyebrow transplant, Breast and Buttock protease, Sclerotherapy Varicose veins, Hifu therapy & Skin rejuvenation.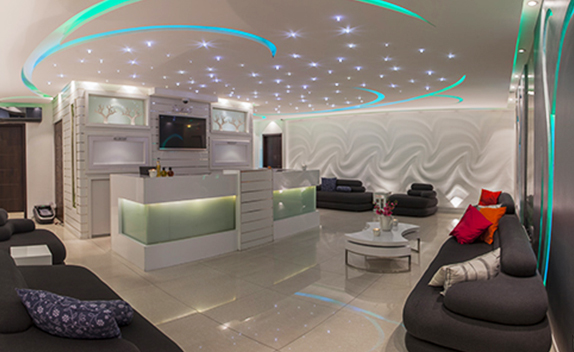 Iranian Beauty Clinic
With over a decade of experience, our clinic is one of the most complete and renowned centers of skin care, hair, beauty, laser and skin care in the country and offers its services distinct from other competitors. We bring you the latest in beauty and weight loss equipment and technologies in accordance with FDA and Department of Health standards, and bring together a team of top cosmetic specialists to assist you. Receiving a quality certificate from French LPG companies, GP Italy, STORZ Switzerland and BRERRA Italy confirms this claim.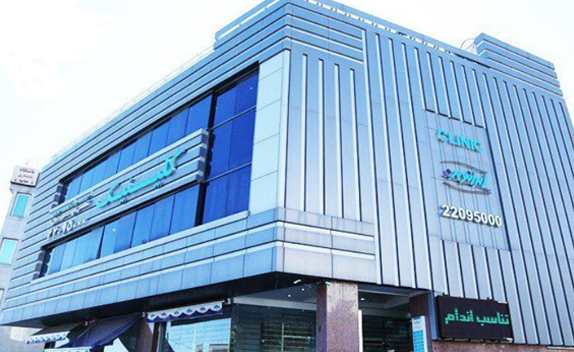 Iran Novin Clinic
Hair clinic, specialized hair transplant clinic and dermatology clinic of Iran Novin are officially licensed by the Ministry of Health with the most up-to-date technology and latest methods in the service of our compatriots.
Also, this clinic (Hair Clinic, Dermatology Clinic of Iran Novin) with its 4 year experience and utilizing the most experienced and prominent medical specialists and staff in the fields of hair transplantation, rejuvenation and laser, fitness, cosmetic surgery, as a leading and Authentic operates in Iran and the Middle East. This complex is staffed by medical staff, specialist and administrative practitioners and marketing from advertising to sales, etc. In two large, separate clinics, we are proud to provide you with credentials providing the services you need to achieve what is your ideal.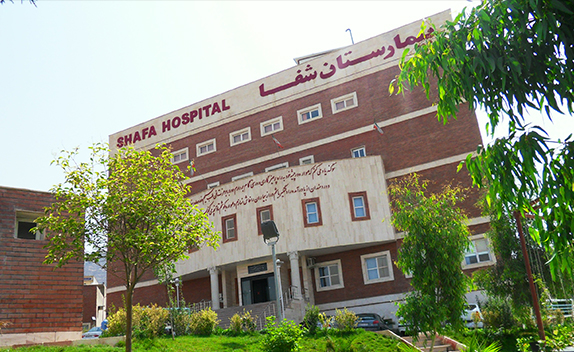 Tabriz Shafa Hospital
Shafa Medical Group Hospital is the first private hospital in the big city of Tabriz which started its activities in 1348 with the participation of the most renowned physicians of this city, Aria. During its 43 years of operation, the center has benefited from the specialized services of its medical team and is remembered for its goodness. There are also well-known groups of specialists and surgeons in various fields of medicine such as gynecologists, general surgeons, orthopedics, urology, neurosurgery, otorhinolaryngology, thoracic surgery, plastic surgery, vascular surgery and internal medicine. The heart and inner brain and nerves work at the hospital.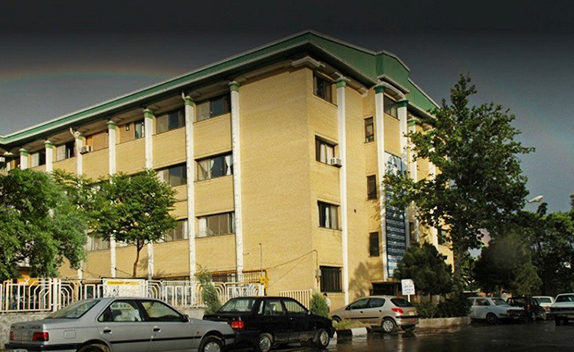 Mash'had Sina Hospital
Sina Private Hospital and Maternity with a capacity of 128 active beds open for giving service and 11 surgical fields, located in downtown Mashhad, provides highly qualified healthcare and treatment services by applying a group of expertise and experienced staff and modern medical equipment.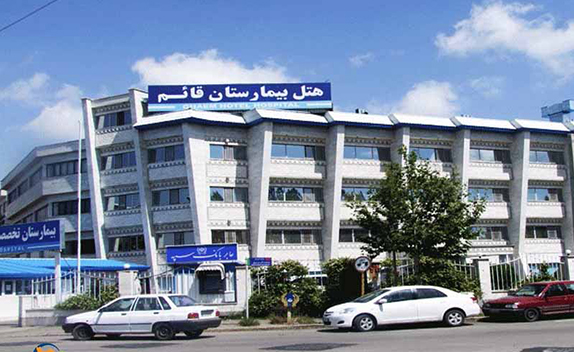 Ardabil Gaem Hospital
Ghaem Ardebil Hospital Hotel with the most up-to-date equipment in the world with specialized and specialized areas of Surgery, Internal Medicine, Gynecology, Pediatrics, Infants, NICU, ICU, CCU, Emergency, Clinic, Pharmacy and Radiology The hotel began at the country's hospital.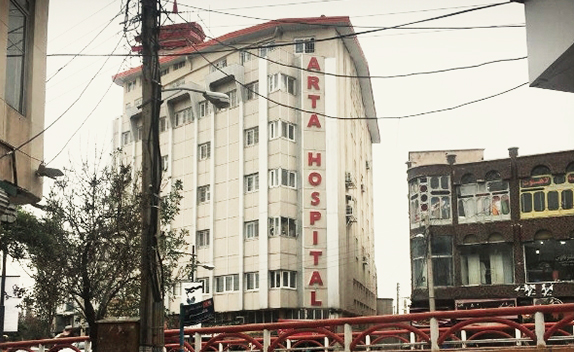 Ardabil Arta Private Hospital
This hospital is located in the city of Ardabil and is a private hospital – a medical facility established in 1993 with a capacity of 100 permanent beds, and currently has 62 beds. The specialties in this hospital include: Internal, Surgical, Children, CCU System Launch HIS at Arta Hospital Ardabil Hospital Management Information System (HIS) was installed in Arta Hospital in April 2013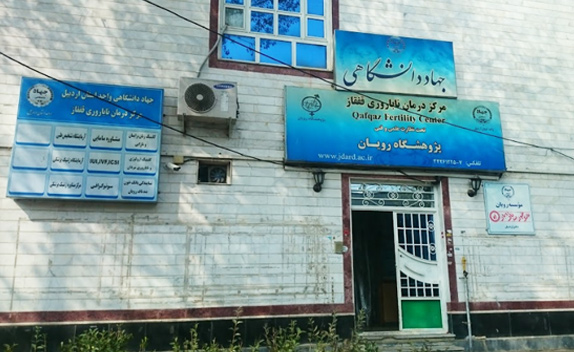 Caucasian Infertility Treatment Center
The center utilizes the latest scientific methods and up-to-date facilities, equipment, and expertise of specialized reproductive services including microinjection (ICSI), in vitro fertilization (IVF), frozen embryo transfer, fetal maintenance, sperm and oocyte, Intrauterine insemination (IUI) as well as the PRP procedure for the treatment of recurrent implantation failure and sex determination are specialized.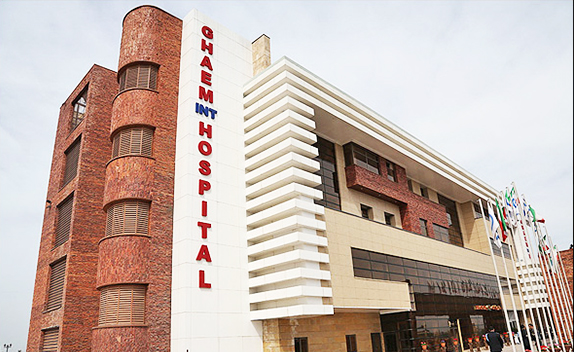 Rasht Gaem Hospital
Founders of this huge therapeutic project, with the purpose of improving the quality of healthcare services provided to national and international patients, have done their best so that by observing the world's top standards in constructing the said complex and equipping it with state-of-the-art technologies and competent specialized human resources, they could introduce it as a top.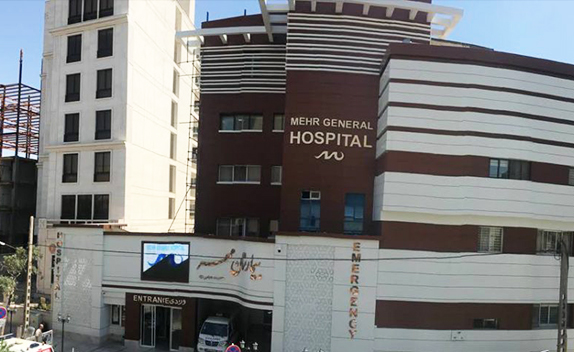 Mash'had Mehr General Hospital
Mehr Hospital was established in 1982. We believe that our ability to deliver the best health care is made possible through the team of highly trained, dedicated and committed professionals within our medical, nursing and clinical services here at the Mehr Hospital. The hospital offers a 180 acute in- patient bed facility, a well- equipped 5 bed emergency ,4 ICU bed , 8 CCU bed ,10 OHICU and 6 NICU bed. We also provide sub- specialty care for more than 2000 patients monthly. Mehr Hospital has launched new state of the heart facilities, which carry out Angiography Angioplasty,open heart and Laparoscopic procedures. Our hospital services and facilities are open to all nationalities that reside in IRAN irrespective of race, color or creed.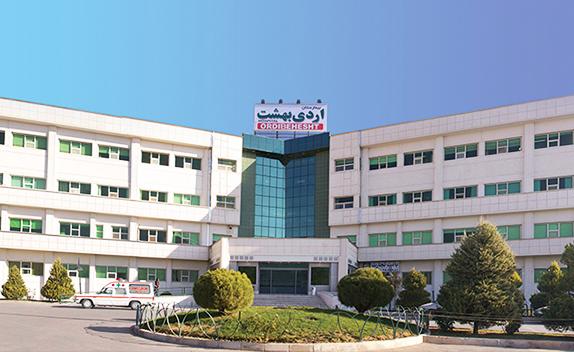 Ordibehesht Specialty Hospital (Shiraz)
Ordi Behesht hospital has been built with the help of many famous prroffessors and experts in Shiraz Medical Sciences with an area of 22000 mm2, 10000 mm2 Foundation and 100bed capacity which started operation on summer 1382(2003). The hospital is in a green and beautiful region in Chamran Blvd. first bricks were put together about 1987, when Ordi Behehht team gathered and decided to build a hospital, benefiting from modernest sicence and medical standard devices and facilities. All members of the group were among the best-known, proffessors and medicions; whose main goal serving people. Ordi Behesht hospital has Iso9001-2008 standards and child-frinedly certificate.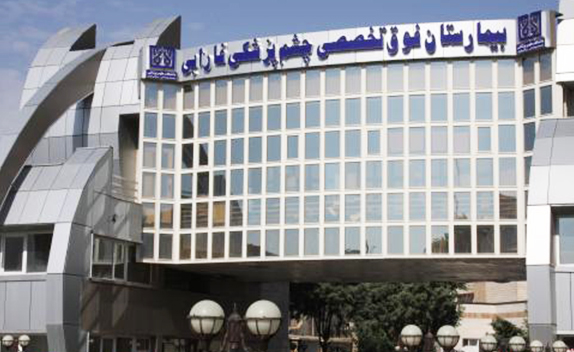 Tehran Farabi Eye Hospital
Founded in 1930 by Dr. M. GH. Shams, Farabi Comprehensive Center of Excellence in Ophthalmology (FCCEO) is the largest and the most productive eye care facility in Iran and the region. The high aptitude of Farabi ophthalmologists, expert diagnostic capabilities, multispecialty coordinated care and access to the latest treatment and research are the main reasons patients choose Farabi to receive the best eye care for themselves and their families. Farabi International Patient Department (IPD) has four separate rooms equipped with full monitoring for patient care, complete facilities, and communication equipment such as high-speed Internet, TV, separate wash room, etc. All the personnel at IPD are able to communicate in English and Arabic. Attendings are available 24 hours a day to supervise patients' ophthalmic course of treatment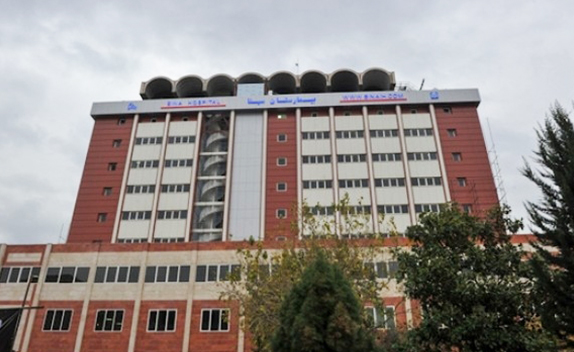 Tehran Sina Hospital
After over 130 years of its establishment, Sina hospital is still one of the most important education-treatment centers of Tehran University of Medical Sciences and is one of the chief referral centers for trauma patients from all over the country. It is also one of the largest and most successful centers in restorative surgery and organ transplantation. Sina hospital is presently offering educational and medical treatment services with 338 active beds, 70 academic members as well as about 700 personnel (including physicians, nurses, employees, …) and resident.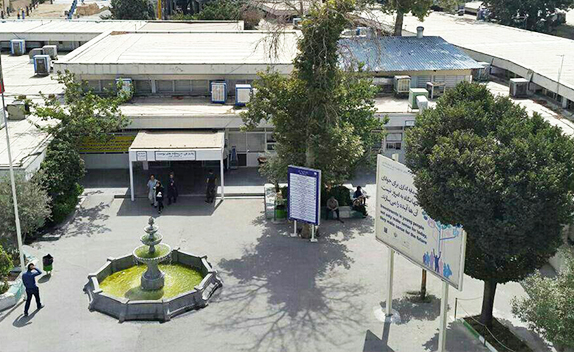 Razi Specialty Hospital
Razi Hospital is a renowned single- specialty dermatology center in Iran. In 1943, Prof. Mohammad Ali Maleki, who was a French trained dermatovenereologist (in Saint Louis Hospital of Paris), established the chair of dermatology in Razi Hospital, the affiliated teaching hospital to Tehran University. In 1957, the first program for training specialist in dermatology was established (accepting part time assistant). In 1969 a curriculum for training full time residents in dermatology was established. Razi Hospital is now the university Hospital of Tehran University of Medical Sciences with three educational departments: dermatology, plastic surgery, and dermatopathology. Full time specialists and residents of the center who are among the best in their field, and well-trained nursing staff, provide patients with efficient dermatologic services.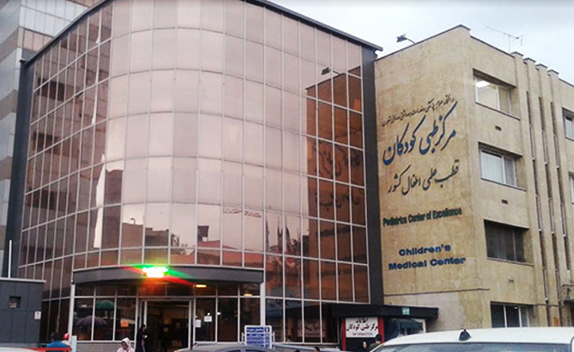 Children's Medical Center
Construction of Children's Medical Center was proposed by late Dr.Hassan Ahari in 1958. He was thinking of constructing this center after a trip to Montreal, Canada, to attend the ninth International Congress of Pediatrics along with late Dr.Mohammad Gharib, the founder of modern pediatrics medicine in Iran. During the trip he visited children's hospitals in Montreal , Toronto and some scientific centers in the U.S.A. Since many of these centers were supported by charities with different budgets, planned to counting on charities and benefactors as well, and as the first step he donated his own savings for this purpose, in April 1962. Therefore, he draw their attention to the construction of the center by providing them with the evidence and statistics about prevalence and importance of children's morbidities and mortalities in Iran.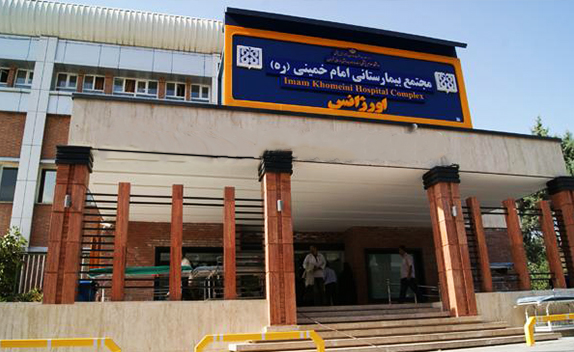 Imam Khomeini Hospital Complex
The name of the Imam Khomeini Hospital Complex for any Iranian compatriot is synonymous with a place where the patient and believer are all suffering from illnesses that are not accepted elsewhere in the country. The center is located in the heart of Tehran with convenient access to Chamran highway and Keshavarz Boulevard, referring to Tehrani and Shahrastani patients. Graduates of the center's specialized, specialist, and specialist courses, which number up to several hundred each year, travel around the country, referring complex patients to medical professionals and complex scientists.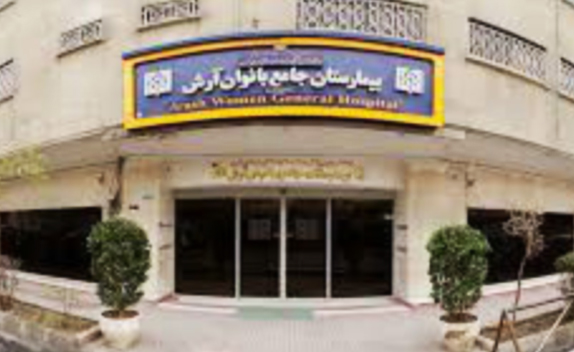 Arash Women Hospital
At Arash Women Hospital, we provide care in settings from hospitals to even your own home. all so you get the right care, at the right plase, at the right time.